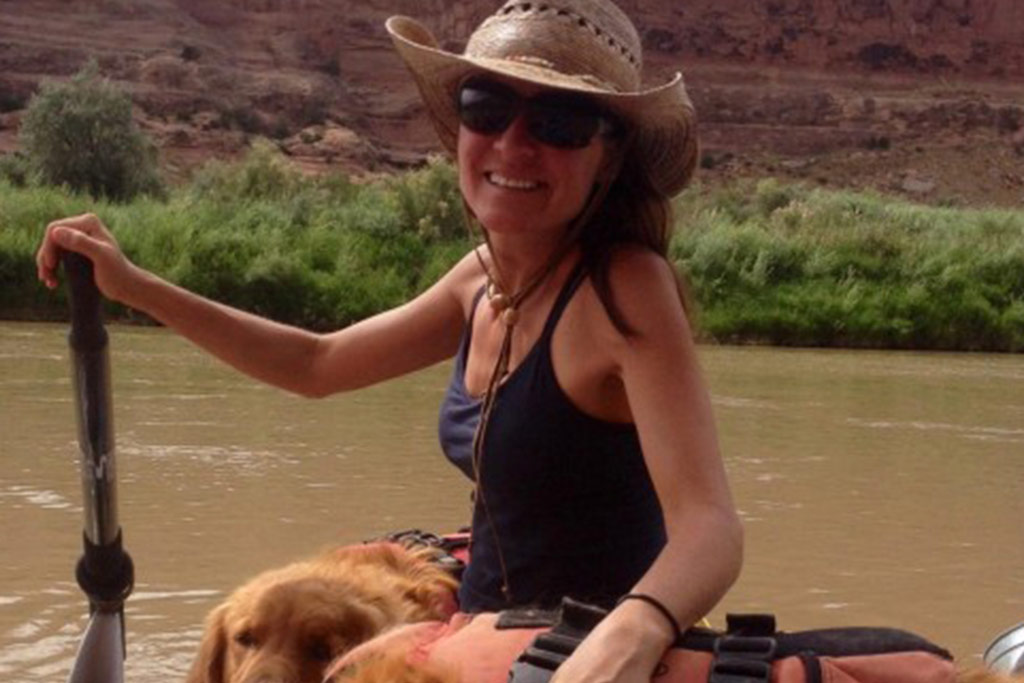 Shelly Baier
Shelly Baier is a native Coloradan that received her bachelor's degree in outdoor recreation from Western State. Shelly grew up on her parent's ranch in Collbran and has been in love with the outdoors ever since. Her golden retrievers Cabella and Deso are naturals on the river and enjoy accompanying Shelly to the office each day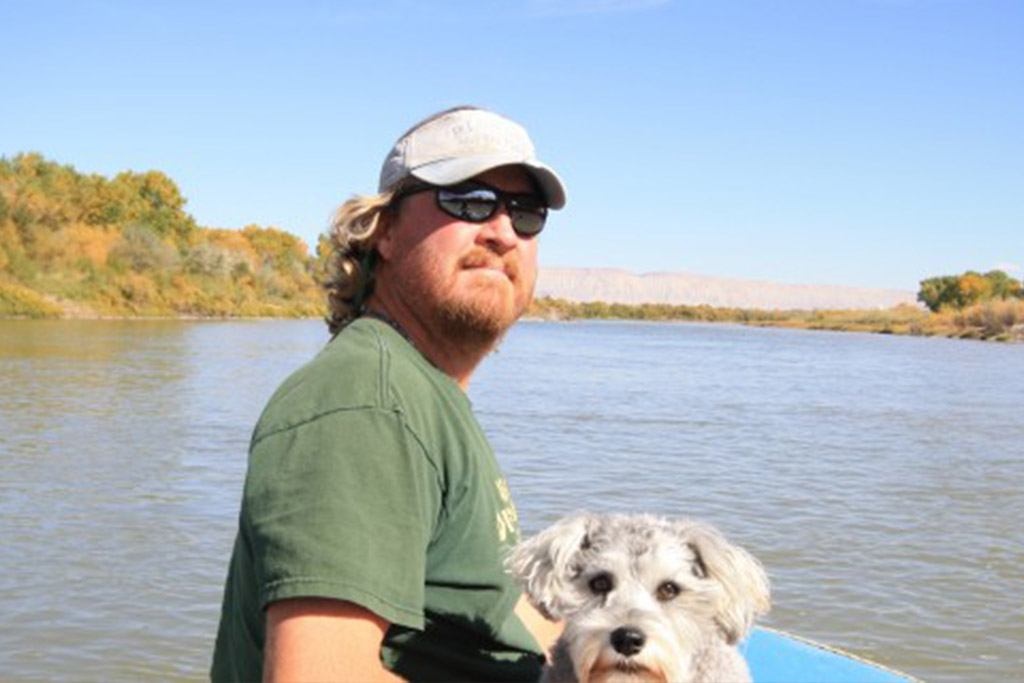 Travis Baier
Travis Baier grew up on a ranch and was lucky enough to experience the river at a young age. His early love of the river and desire to be a river guide empowered him, with some help from his father, to begin a rafting business. On his days off he enjoys spending time up at his cabin in the woods with his wife, daughters and miniature schnauzers Willie and Waylon.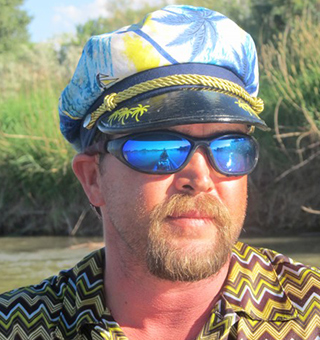 Captain Steve Cook
Steve has lived in Colorado for 42 years and has apparently been rafting for 43 of those. He is the head boss in our boat barn and says there is, "no such thing as off season." He can't pick a favorite river stretch since he hasn't done them all, but he loves being a guide and meeting new, exciting people.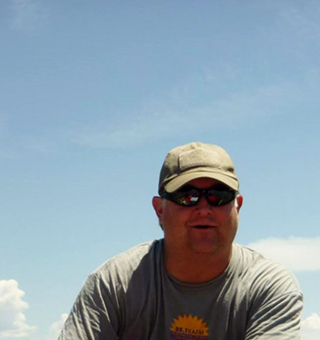 Paul "Smitty" Smith
Smitty never has a bad day. His positive attitude brings light to our company! After suffering from a hamstring injury 4 years ago, Smitty retired from his body building career and decided to invest his energy into what makes him happiest: sharing his passion for the river. If you are ever looking for a good laugh, ask Smitty about his trip down Westwater Canyon in a paddle raft.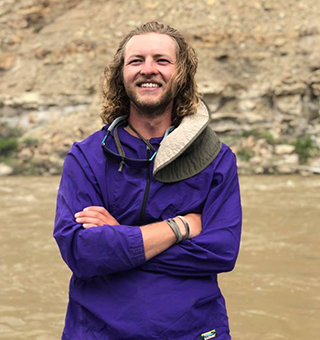 Austin Roberts
Austin grew up in Louisville, Colorado. After high school, he pitched for Trinidad State Junior College where he threw 17 perfect games within his collegiate baseball career. Since then, Austin has earned a degree in Business Management from Colorado Mesa University and enjoys skiing, rafting, camping, climbing, and hiking in his free time.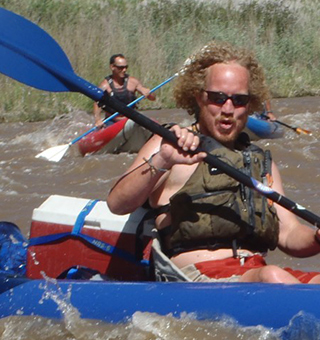 Brian Adams
Brian is "The Family Man" with six kids who all eagerly await the return of rafting season during the winter months. Before he came to Rimrock, he was a member of the corporate automotive industry. Obviously, he enjoys the heavy lifting of the rafting business much more.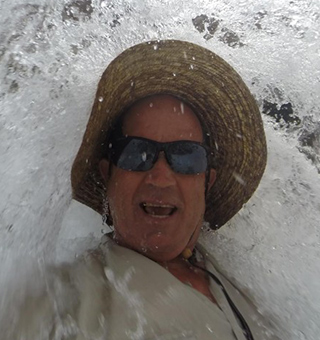 Jim Cook
Jim is Steve's dad. He is the original "Captain Cook." Besides being the "boss's" boss, Jim also is a talented photographer. He has captured some of the most exciting moments from our river trips. One of his photographs was even featured in, Flipped Out for Grand Canyon, a book compiled of hundreds of river and scenic shots from within the Grand Canyon.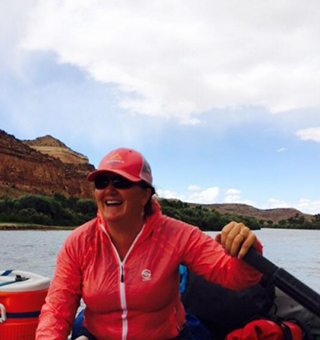 Gwendolyn Reed
Gwendolyn, a.k.a. Gwen, was born in Prescott, Arizona. Colorado has been her home for the past 20 years; 10 of which were spent in Telluride as a Ski Bum. She retired as a firefighter and paramedic to follow her passion as a boatwoman. If you are searching for a personal trainer, Gwen is your girl. Out of all the exciting jobs she has done, her favorite job is being a mother to her 5-year-old daughter, Sage.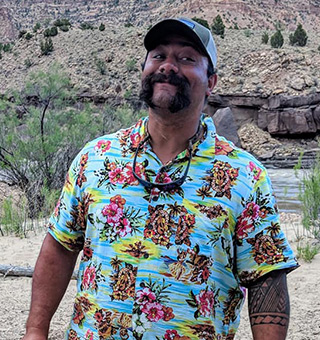 Duncan
Duncan grew up in Ventura, California. His childhood dream was to become a Cardiologist. After spending a week-long trip rafting Ladore Canyon one summer with his buddies, he decided that operating on hearts was not his passion anymore. He changed his degree to Geology at Colorado Mesa University and joined our team. While guiding for us, Duncan is also working on getting his certificate to become a yoga instructor.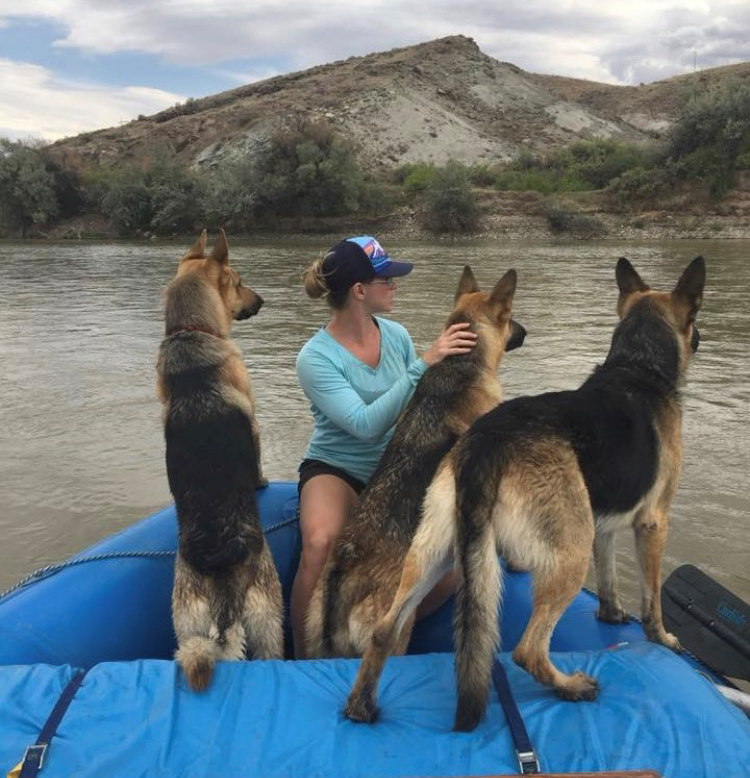 Lindsay Ruick
When she is not at school teaching her 8th graders English, Lindsay spends her time raising ducklings at home on her farm, reading the writings of L Ron Hubbard, and guiding rivers. Her favorite stretch of the river is Ladore Canyon. (Her retirement plan is to live there as a hermit.) While in college, Lindsay worked as a barista and competed in the World Barista Competition in Seattle. An overnight trip with her guarantees that you will have the best river-coffee of your life.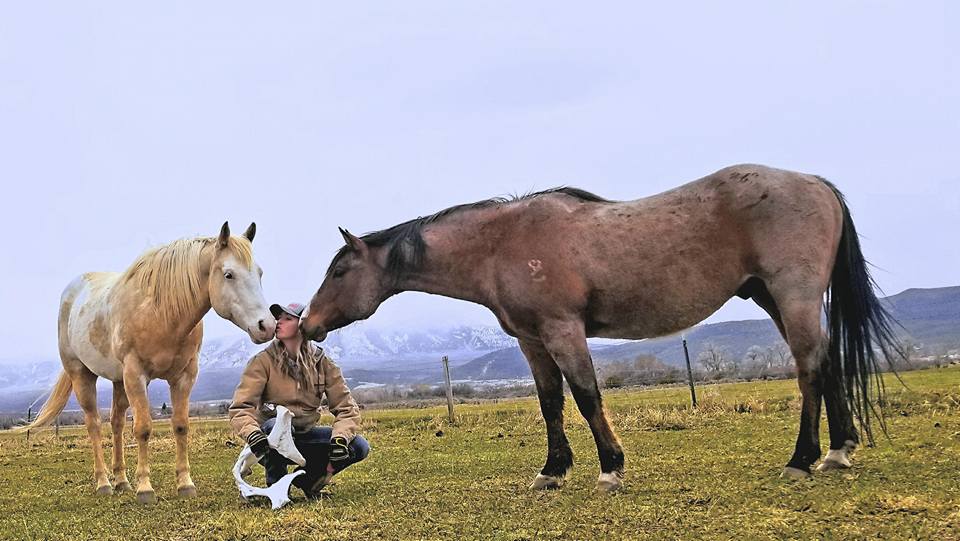 Aleesha Dobbs
Aleesha has been riding horses her entire life and is dedicated to sharing her passion for them with others.  For several years, Aleesha and her mom ran a horse rescue in Western Colorado which saved hundreds of horses from euthanasian. For the past 14 years, Aleesha has worked at Rimrock Adventures to show our customers "how different the world looks on horseback."  She is a phenomenal member of our team.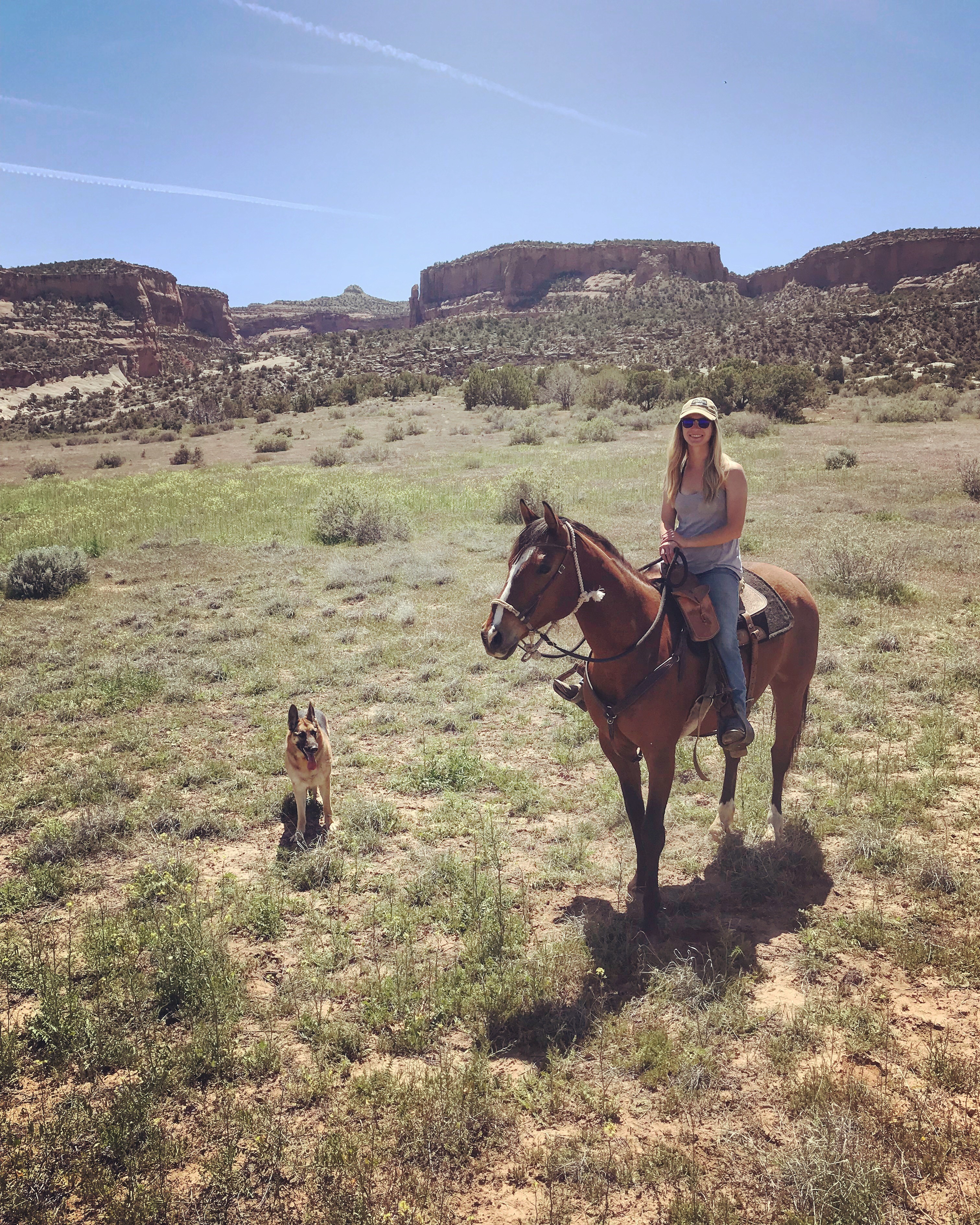 Chanel
Chanel was raised in Switzerland and has been riding horses since she was five years old.  She competed in show jumping for several years back home and started riding Western four years ago, when she first came to Colorado. When her horse Carlos became sick with Lyme Disease, she decided to get certified as an Equine Massage Therapist to make him and many other horses feel better. Chanel also speaks four different languages: High German, Swiss German, French, and English.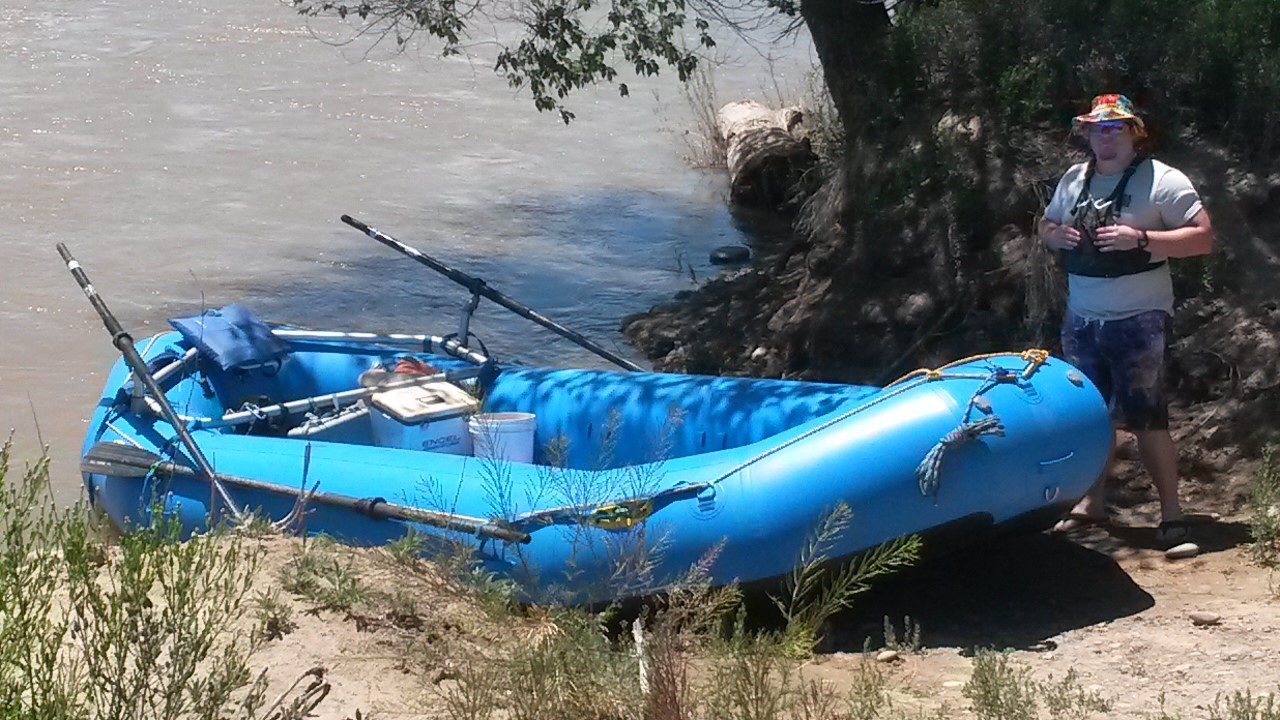 Jake Chavez
Jake is a weightlifter, dubstep DJ, has over 15 tattoos, and claims his arms are his best feature.  But what most people don't know about Jake is that he is one of the most compassionate people you will ever meet.  He currently attends NMSU and is studying to become a PE teacher.  He is dedicated to teaching healthy lifestyle habits to future generations and cherishes his family deeply.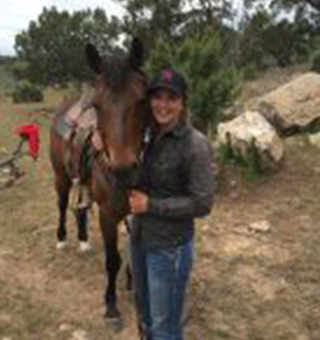 Ashley Farrington
Ashley grew up on a ranch in Collbran, CO where her family raise beef cattle and horses. Ashley has rodeoed for as long as she can remember. She started doing local junior rodeos and then continued to compete in High School and College rodeos. She is currently going to College in Rangely, CO studying Dental Hygiene. Ashley's favorite part of taking people on horseback rides is sharing her passion of horses with others.